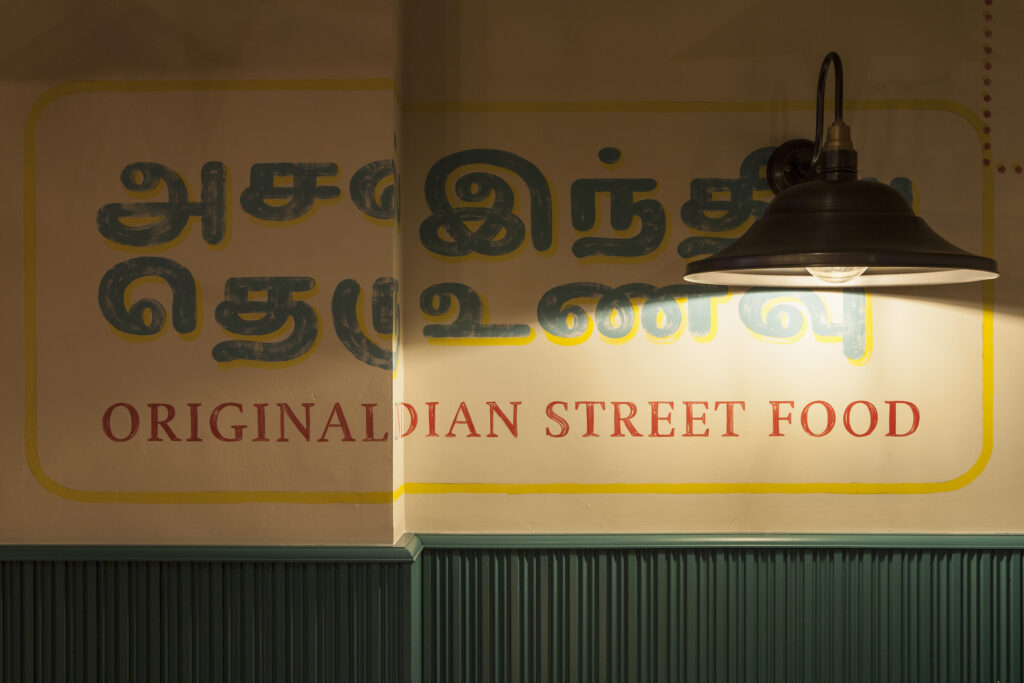 The popularity of the internet has for a long time been driving a seismic change in consumer habits. Although the internet connects people like never before, thankfully it cannot replace a fun and informal social gathering with a good group of friends. With so much more dining choice in a world where, at a click of a button, you can have great food delivered to your door, restaurants must raise the bar in terms of experience to lure customers from their homes.
Consumer trends have been reflecting this desire for both informal social eating and a more experiential dining experience.
We have been working with the Chilli Pickle brand from its inception, and from the start the vision was to create an Indian Dining experience like no other. The owners are passionate about bringing the buzz, excitement and full on sensory experience of the Indian street food scene right into the heart of their restaurant. Our designs draw on the colours, textures, and energy found on the streets of India.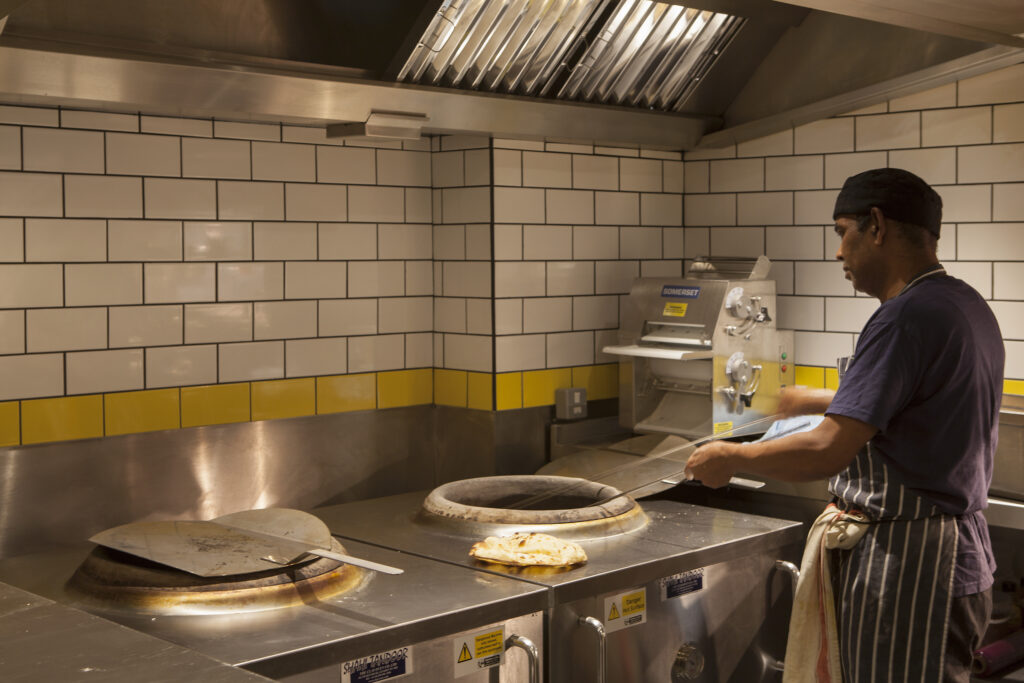 The open nature of the tandoori kitchen ensures customers get close to the cooking, and the mix of seating allows flexibility in terms of group size and length of stay. At their second site in Guildford we have added a large bar area, which serves cocktails and smaller dishes so customers have more choice about how and where they spend their time. In today's world where customisation of just about everything is becoming the norm, a restaurant that can deliver an exciting and authentic experience in a number of ways can be a very attractive proposition.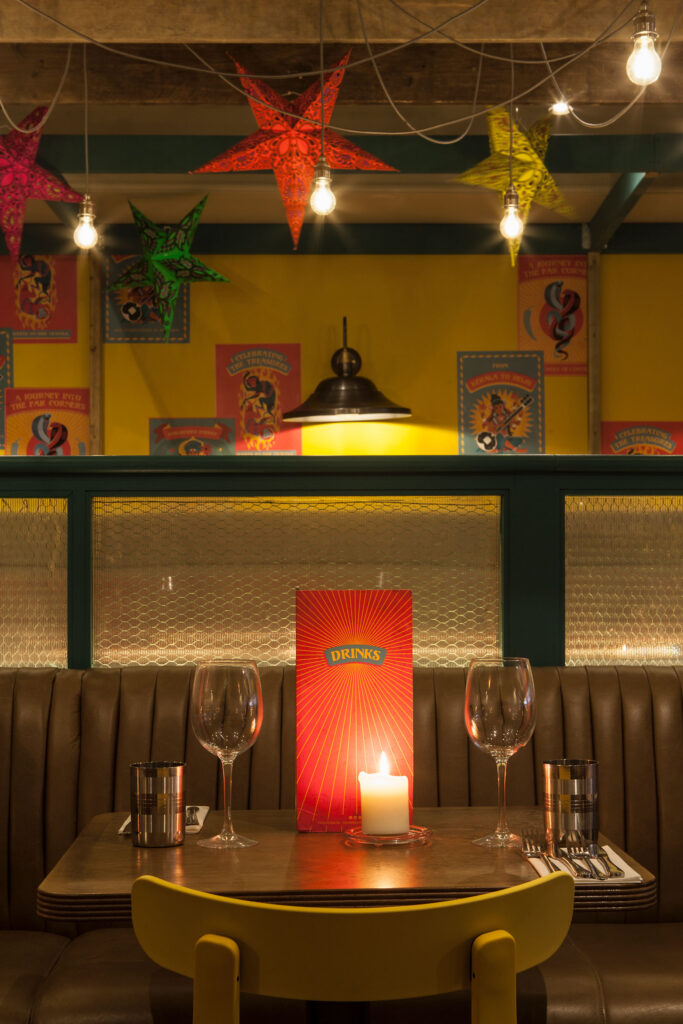 Judging by the success of the Chilli Pickle Brand, the customers are loving the immersive Indian dining experience, and of course, for those nights in when you want to bring the taste and flavours of India to your home, they also have an award-winning take away service.
Photography: James French Photography
Furniture: Love Your Workspace
Graphics Scheme : Design LSM