Harmonious Living
Achieving a sense of Wellbeing is about keeping things simple. We didn't want this space to feel too urban or over-designed, and the palette of soft greys and pale woods was inspired by the colours of the coast outside. Low modular seating encourages connection and relaxation whilst still allowing views to the ever-changing seascape, and the addition of a fireplace helps to cosy up the space on colder days. We opted for a Bio-Ethanol Fireplace since biofuel produces no harmful emissions, requires no flue and the fuel is a totally plant based renewable energy source, derived from crops.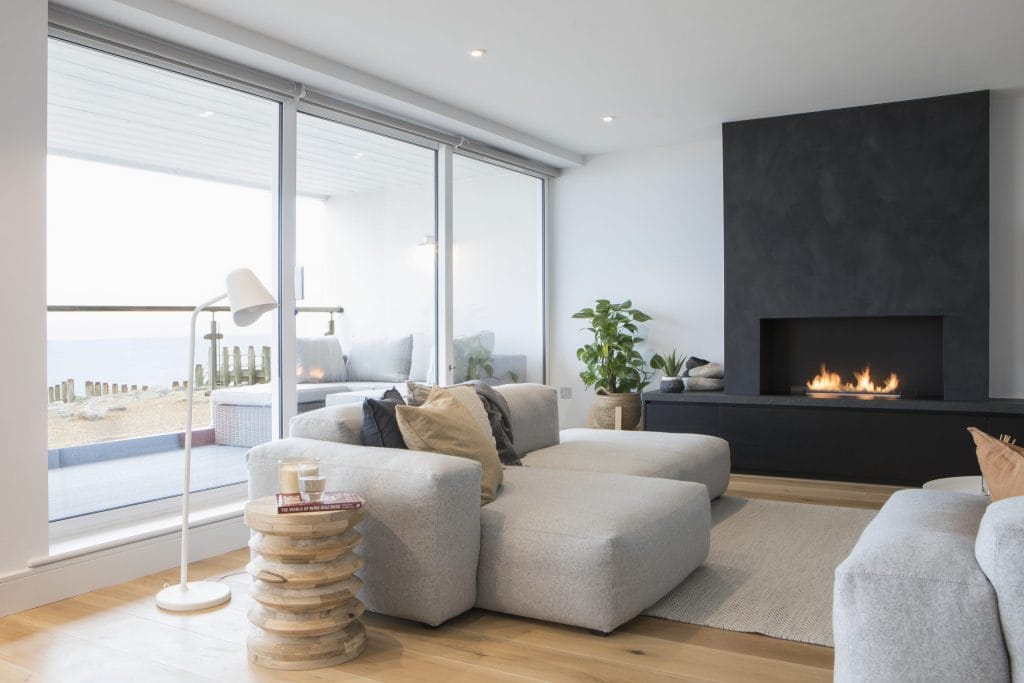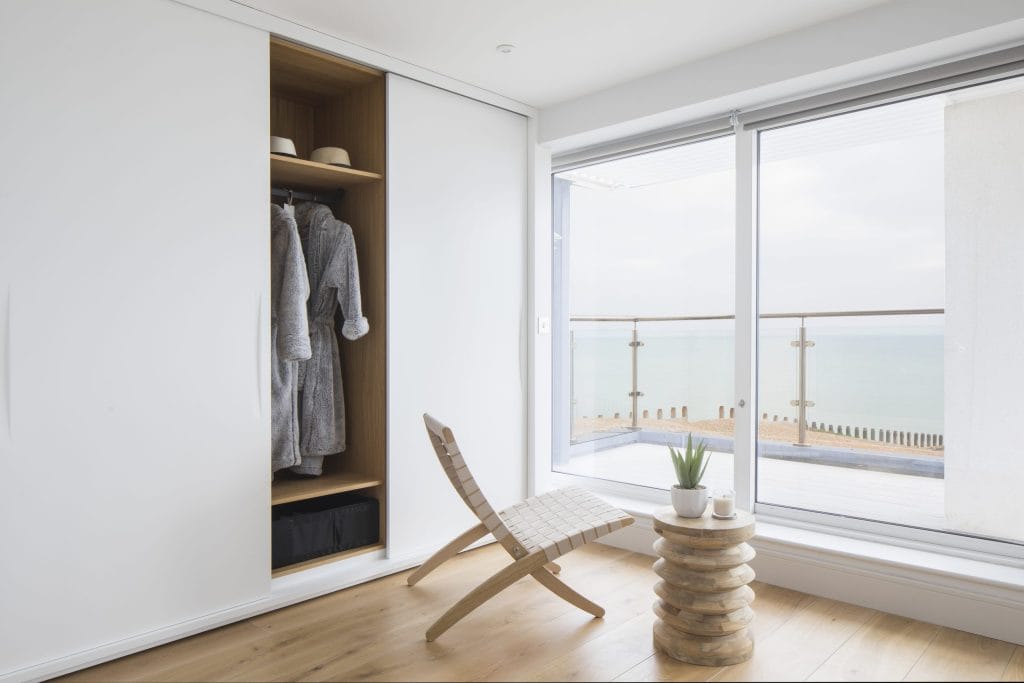 Personal Sanctuary
We love to create homes that are havens. We believe Wellbeing is about being in contact with nature, whilst also being protected from the elements, and what better way to wake up in the morning than to an uninterrupted sea view and an instant dose of calm. We re-configured the bed to face the sea and designed ample storage hidden behind a slatted screen and sliding doors. Nothing in the space is superfluous and consequently the views captured by the full width windows are the only focus. The perfect sanctuary to escape and recharge.
Let in Light
Natural daylight helps boost our mood and energy levels and makes us feel happier. We designed the ensuite to filter in as much natural daylight as possible and removed unnecessary narrow doorways to create an uninterrupted flow between the bedroom and bathroom.  The natural palette of materials creates a sense of peacefulness and even on the dullest of days, the room feels bright and uplifting.
Team:
Main Contractor:  Caburn Construction
Bespoke Joinery: Square One Design
Electrical Contractor: Oakleigh Electrical